first let me explain, I lost my camera for most of the holiday.
Right, here we go!
the family had gone camping a week ago and i joined them last Saturday.
I was already aware that my partner had had a row with the site owner.......
this is the site in question
shortly after I arrived the owner came to our tent to say that my nephew and my daughter had been misbehaving (they had been winding a swing around the frame) I told him that they would be dealt with and then..............
all hell broke loose. My partner was shouting, he was shouting, I was confused.
He claimed that no-one had paid for me to stay, they had and was getting into a real temper.
The owner threatened to call the police and I burst out laughing, where I live the police deal with real issues.
He did, they came, we talked, we agreed to leave the next morning on the grounds that I would not be able to enjoy my holiday in the current atmosphere.
Next morning we moved to another site
which was very nice but unfortunately the weather wasn't brilliant
this is the site (and that isn't dirt on my lenses it's weather!)
later photos are a little clearer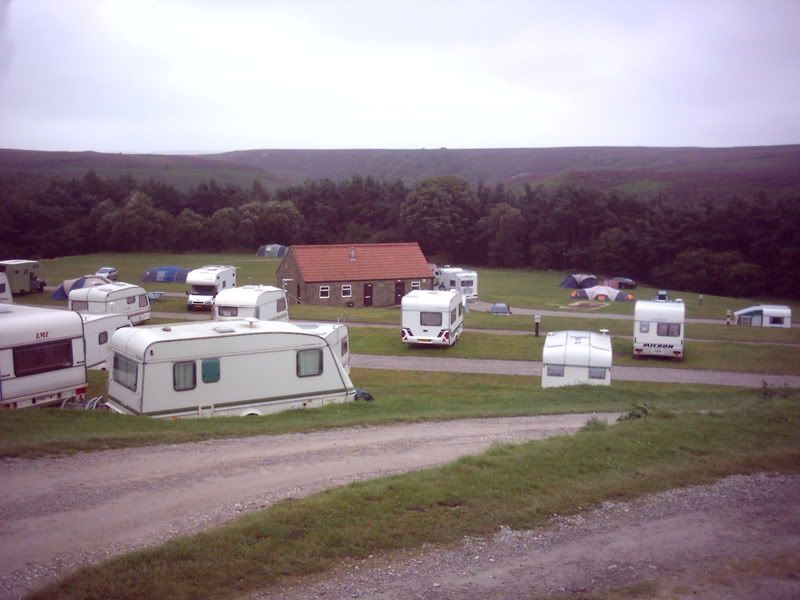 the bad weather persisted and all we could do to raise out spirits was to hit the nearest pub where we ate real food and the kids gave the pool table a good seeing to
on the final (for me) day we went into Whitby and enjoyed the traditional fish and chips before the kids felt an overwhelming urge to pose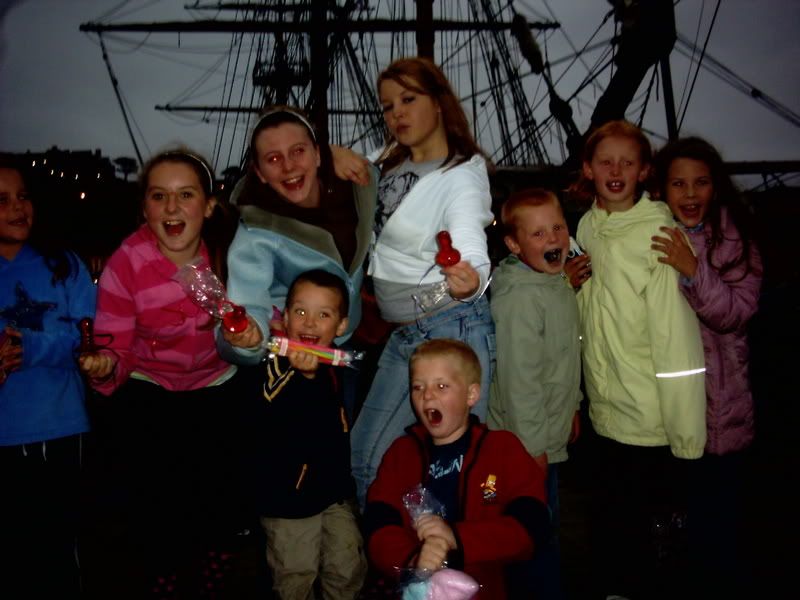 Anneliese, Sophie (mine), Natasha, Rebecca (mine), Jamie, Andi-Jane, Zoe
Jack (mine), Thomas (mine)
Sophie, Natasha, Rebecca
I came home yesterday and today has been wonderful weather :(