I decided that I would do a sort of photoblog of my work day, taking a photo every hour on the hour. A great idea but the results are a bit boring lol
Oh well, here goes
Introducing your driver for today it's Driving Toadee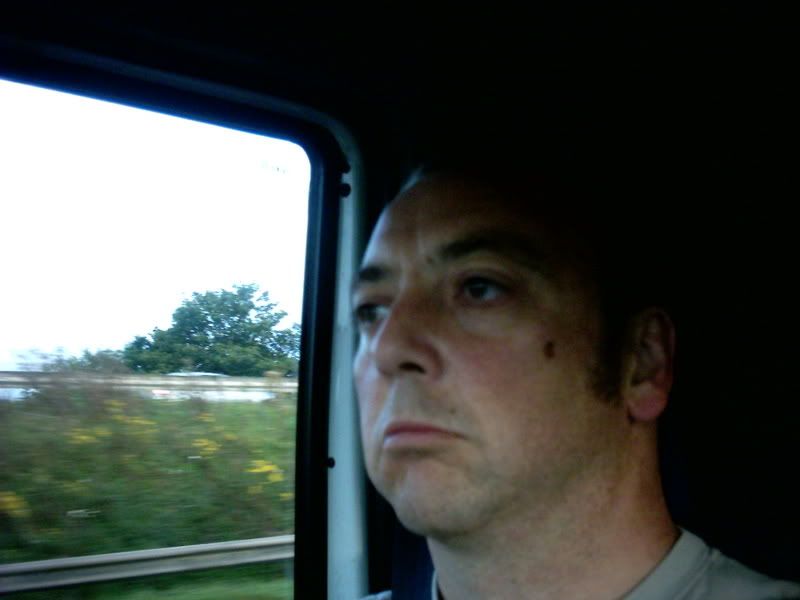 I was concentrating lol
6am I arrive at the depot where this weeks truck waits fully loaded
by 7am I am on the A61 north of Sheffield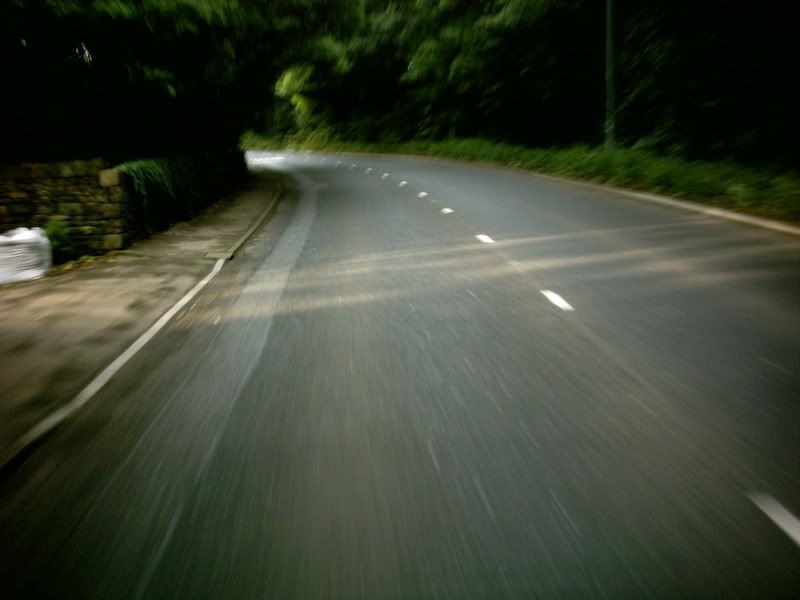 (bored yet?)
this section of the A61 passes through the Yorkshire forest which is the real area frequented by Robin Hood.
Soon after I deliver to Cadbury's (smelt of liquorish today) and by 8am I am approaching Sheffield centre
Arriving at Gunstone Bakeries (they do the Marks and Spencers bread and stuff) I find myself waiting for the lift at 9am
I just know you'll want to see how I debase my self so here is
Hygiene Toadee
Whilst at the bakery I take my break and treat my self to breakfast (this ones for you Karen hehe)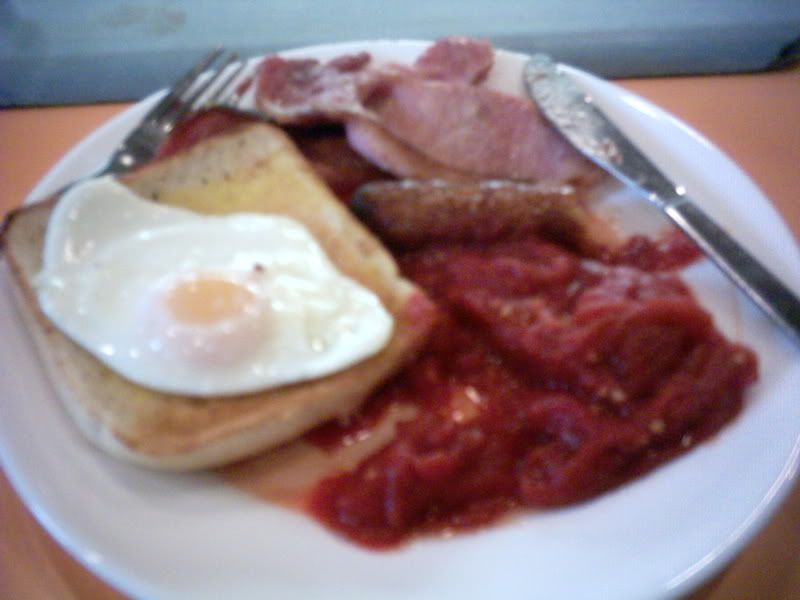 I am still in the staff canteen at 10am relaxing
11am finds me thundering up the M1 and taking shaky pictures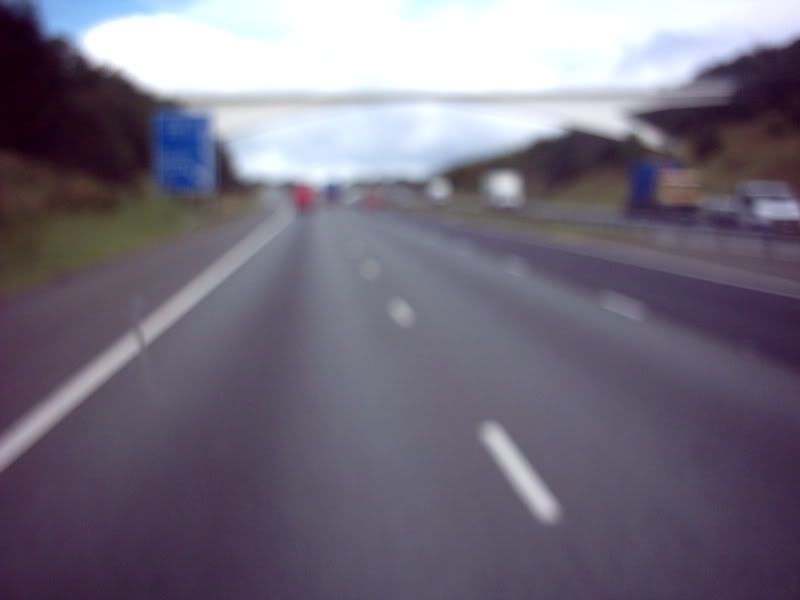 (strange that I can't use my mobile whilst driving but the law hasn't told me not to take pictures lol)
shortly after 11 I decide that I am feeling a bit tired and in need of stimulation so I pull into a service area and phone a friend. That does the trick, I am revitalised and my friend has had a momentary relief from a power cut.
By 12 I am back at the depot reloading for the second part of the day's run
I like this picture, it is so 'busy'
I am well on my way to York by 1pm
and by 2pm I am on my way back lol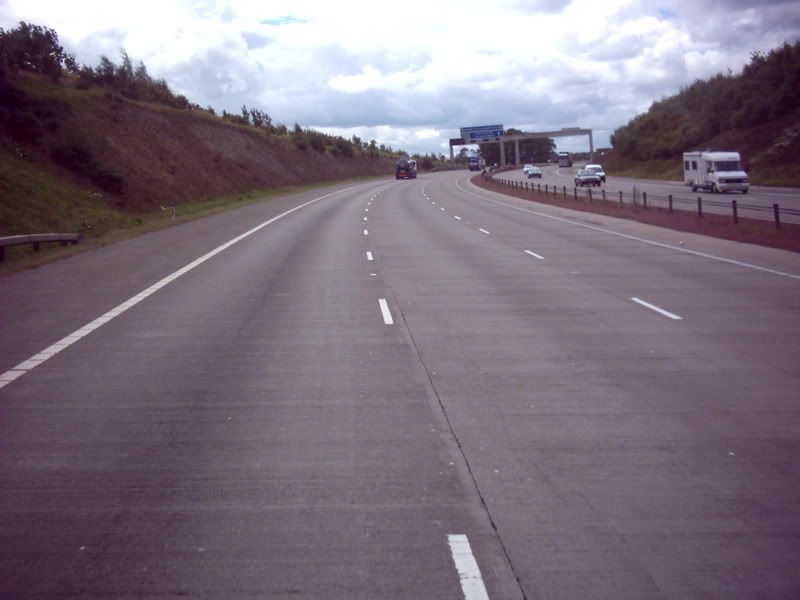 (what, you're still here?)
I visit a meat packing plant in Bradford and am honoured to be allowed over the threshold (they are very strict due to hygeine regulations and then it's up the M606 (at 3pm) to the chicken packers (very smelly)
by 4pm I am back at base and my little car waits to take me home