Most of my work involves driving up and down motorways which has limited appeal so it was lovely to get off the beaten track for a short while whilst delivering furniture to some rural schools.
I headed of into the hills and soon found myself on a rather narrow road
which got even narrower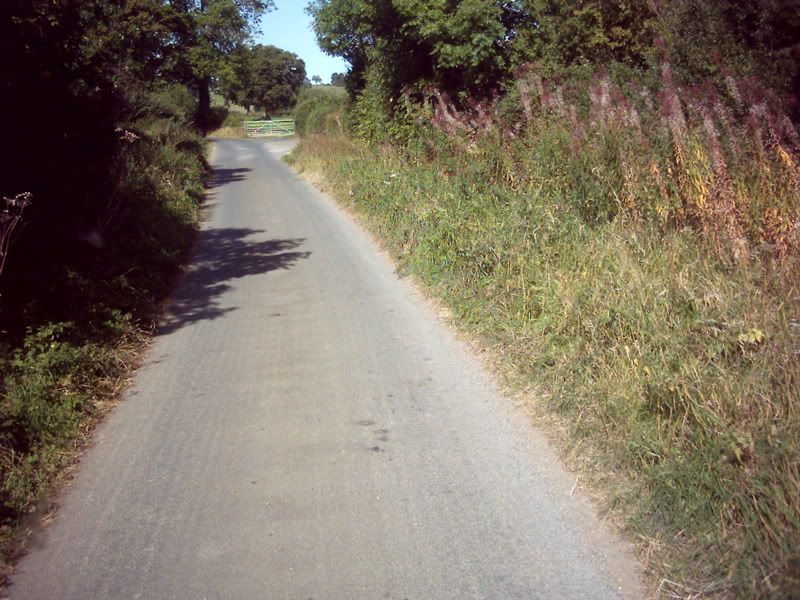 after the delivery i thought I'd try a different route but that was even narrower
and kept getting narrower
ok the last picture isn't true but you get the idea.
I had to fold in the mirrors and I was touching both sides of the road.
I love the countryside but I'm not sure about sat navs hehe
(uggg, I've just noticed the road kill on the last picture!)